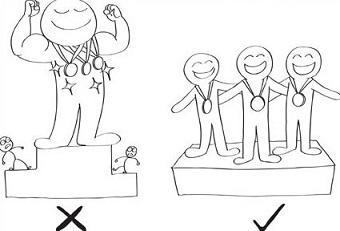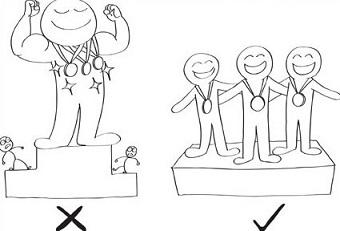 Over the years, I have often heard non-Czech managing directors complain about the lack of drive and ambition from their Czech employees. In addition to their lack of ambition, Czech employees are also often blamed for their lack of initiative.
Recently, after listening to a European CEO lamenting openly about his senior team members'lack of motivation, I couldn't help myself and asked him when was the last time one of his managers came to see him to share one of his/her ideas. He took a few minutes to think about it and replied, "Last week, my sales director came to me with a brilliant suggestion to improve customer service."
After giving him a chance to process his answer, I asked what he did about the idea and how he handled the sales director's suggestion. The CEO took a few more moments to think about my question and replied, "I told him that his idea was wonderful, but if I were him I would do it in a different way to what he had recommended."
This short exchange was a classic illustration of how a winning mindset can become a management problem when applied in the context of leading a team and motivating people.
While trying to improve the quality of his manager's idea, this European CEO had reduced by 30 percent his sales director commitment to executing it. He had taken away the sales director's ownership of the idea. The CEO's attempt to add value to the suggestion had backfired. He had actually demotivated his manager instead of supporting his creative and innovative idea.
The CEO's ambition and winning mindset helped him climb the corporate ladder by taking initiative and getting results. Yet when winning becomes an obsession it can be counterproductive. Regardless of the importance of the issue, this CEO always wanted to win by having the last word, even if it wasn't worth his time or if it was to his disadvantage. And unfortunately, his staff had become aware of it and had stopped reaching out and communicating openly.
In this new environment, his winning style was jeopardizing his communication and relationship with his management team. To fulfill his ambition and achieve his new goals, he needed to learn the importance of making other people winners and letting them own the success of their ideas.
Many Czech employees are eager to share their ideas with their boss, provided they have the opportunity to be listened to without having their boss adding anything to their suggestions.
For those who have difficulty listening without interrupting, I suggest that you take a deep breath and count to five before responding. After you've developed the habit of doing this, you might realize that about half of what you were going to say wasn't worth saying. Even though you think you might be right, you will soon understand that you can gain a lot more by not winning every argument and by instead letting your team members keep the credit for their ideas.
Most of the time, the people who can help you the most are the people who report to you. They're the ones who will provide solutions to organizational problems, provided you both ask for and listen to their reply.
To go fast, focus on winning alone, to go far, focus on helping others to win.