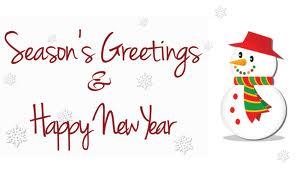 Do you find yourself feeling stressed by the approach of the holiday season, wondering what happened to the celebration of happiness. It appears to have become an endless spending spree. Instead of honoring Advent by taking some time to reflect on the previous year and think about ourselves, many of us are expected to decorate our homes, to cook, to bake, to buy presents for everyone, to write Christmas cards, to celebrate, and to have fun. All too often all these activities leave us too tired to really enjoy the moment.
I believe that celebrating Christmas and the New Year can be a wonderful reminder of the importance of family and friends. Our consumer society has a big influence on how we chose to celebrate the holidays, yet, no one is forcing us to buy more gifts than we can afford, or eat more food than our bodies can digest.
This year, I will skip the shopping madness and focus on how lucky I am to have family and friends to celebrate Christmas and the New Year with, and make sure to enjoy and appreciate the time we spend together.
Wishing you the very best for a Joyous, Successful & Prosperous 2015