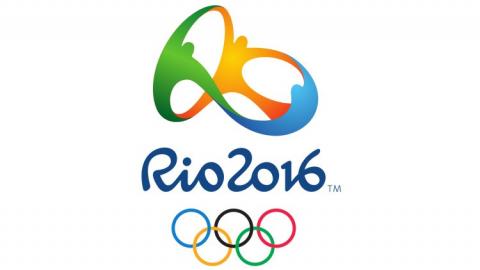 Sport is a passion shared across the generations of my family, as well as a family tradition. And the Olympics games are an event I have always followed with enthusiasm. This summer, while all athletes deserve praise and recognition for their hard work and achievement, Michael Phelps made history again when he won his 23rd gold medal. He entered the Rio Games as the most decorated Olympian in history, with 22 medals, including 18 golds, and added five golds and a silver during the eight days of competition.
"You just have no idea how difficult it is for anybody to win an Olympic gold medal," said Phelps's longtime coach, Bob Bowman. "I know Michael's done it so frequently, it's really hard to put it in perspective."
While many swimmers feel indebted to Michael for making swimming a more mainstream sport, most acknowledge the broader impact he has had on the whole Olympic movement.
The keys ingredients to Phelps success story are:
1. Vision-Inspiration
Don't make small plans. Daniel Burnham (American architect) once said: "Make no little plans; they have no magic to stir men's blood".
In 2008, Phelps's ambition was to outperformed Mark Spitz's achievement (7 gold medals in Munich 1972) by winning 8 gold medals. After having won his 8 gold medals, and set 7 world records, Michael's next long-term goal was to have the same impact on swimming that Michael Jordan had on basketball and Tiger Woods had on golf.
2. Mind-Focus
Don Schollander (1964 Olympic gold medals-swimming) wrote in his book: "Psyching out is part of the game. You've got to be able to take it and you've got to be able to do it. In Olympic competition, a race is won in the mind."
According to Bowman, Phelps strongest attribute is his single-mindedness, his ability to focus when he swims. Even during practice, he doesn't let his mind wander far. The key to his superiority is what is in his mind as he races. Very little. "It's either nothing or I have to get my hand on the wall before they do" he said.
3. Body-Discipline
"Nobody's a natural. You work hard to get good and then work to get better. It's hard to stay on top." Paul Coffey (ice hockey star). At age 12 Phelps willingly got up at 6:30 daily for 90-minute morning practices and swam 2 to 3 hours every afternoon.
While vision and focus are key to success, discipline is the glue which makes them stick. The challenge with discipline is that telling people to be disciplined doesn't work.
As sport psychologist, H.A. Dorfman wrote in his book "The Mental ABC's of Pitching," "you can't just urge someone to be disciplined; you have to build a structure of behavior and attitude. Behavior shapes thought. If a player disciplines his behavior, then he will also discipline his mind"
4. Spirit-Passion
"The most important thing in the Olympic Games is not winning but taking part; the essential thing in life is not conquering but fighting well." Pierre de Coubertin (founder of modern Olympic Games)
Olympics athletes have a passion for excellence: "I didn't want to compete to make history, I wanted to compete to be the best" Nadia Comaneci 5 gold medals in gymnastic in 1976/1980.
The long-term reward of an Olympic athlete's achievement goes beyond the Games. When one athlete achieves what was once unthinkable, it makes every barrier suddenly look vulnerable. Grant Hackett (Australian Olympic swimmer): "You set that bar a bit high and people are going to come with you".
By setting the bar high Michael Phelps has allowed the rest of us to believe that as long as our dream is big enough and as long as we work to make it become a reality, nothing is impossible, not even the Olympics.